Photo Printing and Editing Software
The Digital Camera Companion View, Edit, Print and Organize - Do More with your Digital Photos
PhotoELF Program Features
View Screen Shots


Read more about photo printing software

Add Fun Masks and Shapes to your Photos!


Create your own Calendars! Click for examples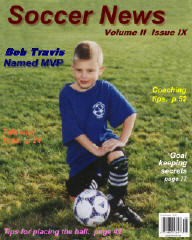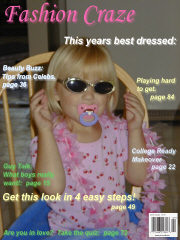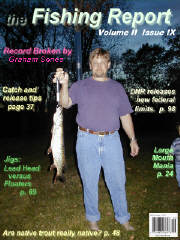 Create Magazine Covers out of your Photos
Why PhotoELF?
PhotoELF concentrates on the day to day tasks of using a digital camera and managing thousands of digital images.

PhotoELF is designed for Windows 95, 98, ME, 2000, NT, XP & VISTA

View PhotoELF HighLights

---

PhotoELF can convert and save image formats in either 32-Bit, 24-Bit, 8-Bit, 4-Bit and 1-Bit Formats. See format list

Download the PhotoELF trial version and learn how to:
Rename hundreds of those annoying PC102100.JPG filenames in seconds
Read the Help Topics to learn how to Organize Thousands of Photos
Print Photo Quality Images
Save Paper, Print more than 1 photo per page
Batch Print a folder of pictures per your template
Print up to 64 different Photos on 1 page
Add Text and Captions to the printed page
Create Holiday, Christmas and Birthday Cards with your Photos
Create your own Templates
Save Print Layout Projects to be Printed Again Later
Find and View your photos quickly and easily
Edit, Rotate, Crop & Red Eye Removal
Create Browser Based Photo Albums
Learn more about Digital Imaging
Convert Image Formats
Scan Images with PhotoELF and your Scanner
Edit and Fix your photos: Fast Fix Gamma Correction
Batch Operations:
PhotoELF is a Digital Camera Software Companion
PhotoELF also works with Scanned Images, Pictures on CD, Kodak Pictures, and more...
The PhotoELF Concept:
PhotoELF's Main Program is an Image Browser which allows you to browse your hard drive, floppys or CD-ROM's for images and view them. PhotoELF's main program is then the launching point to Edit, Save, Rename or Print your images.

PhotoELF has a lot of features which allow you to perform an operation on more than one image at a time. If you want to Print 16 Different Images on 1 page, simply Multi-Select the 16 images you want and click the PRINT button. Those 16 images will be loaded into the Print Page Layout Window for final adjustment and printing.

If you want to Rename a bunch of images, simply Multi-Select those image file names and select RENAME in the EDIT menu. You may then enter a Prefix Name which will then be used to rename the files selected. Example:
MyBirthday_105.JPG
MyBirthday_110.JPG
MyBirthday_115.JPG etc.

PhotoELF has a lot of features to help you Organize, View, Edit and Print your Digital Images. If you download the trial-version, be sure to read the Getting Started Tutorial to help you learn the basic tricks. Read the HELP for greater detail on a topic.


---
PhotoELF can convert and save image formats in either 32-Bit, 24-Bit, 8-Bit, 4-Bit and 1-Bit Formats.
PhotoELF can view the Following Image Formats:
View a list of all 82 formats that photoelf supports

Browse your folders and PhotoELF will list and view the following image formats:


| | |
| --- | --- |
| 2 | CLP Windows ClipBoard File |
| 3 | CUR Windows Cursor File |
| 4 | EMF Enhanced Meta File |
| 5 | FPX Kodak Flash Pix |
| 6 | ICO Windows Icon File |
| 7 | IFF Interchange File |
| 8 | JPG JPEG File Interchange Format |
| 9 | PCT MacPict |
| 10 | PCX Paintbrush ZSoft |
| 11 | PNG Portable Network Graphics |
| 12 | PSD Adobe PhotoShop |
| 13 | RAS Sun Raster |
| 14 | SGI Silicon Graphics Image |
| 15 | TGA TARGA |
| 16 | TIF Tagged Image File Format |
| 17 | WMF Windows Meta File |