How This Batch Photo Rotating Software Works:

From PhotoELF's main window, you simply multi-select all of the thumbnails or filenames of the photos you want to rotate and then look in the EDIT menu for:

Rotate Right 90 Degrees
Rotate Left 90 Degrees
Rotate 180 Degrees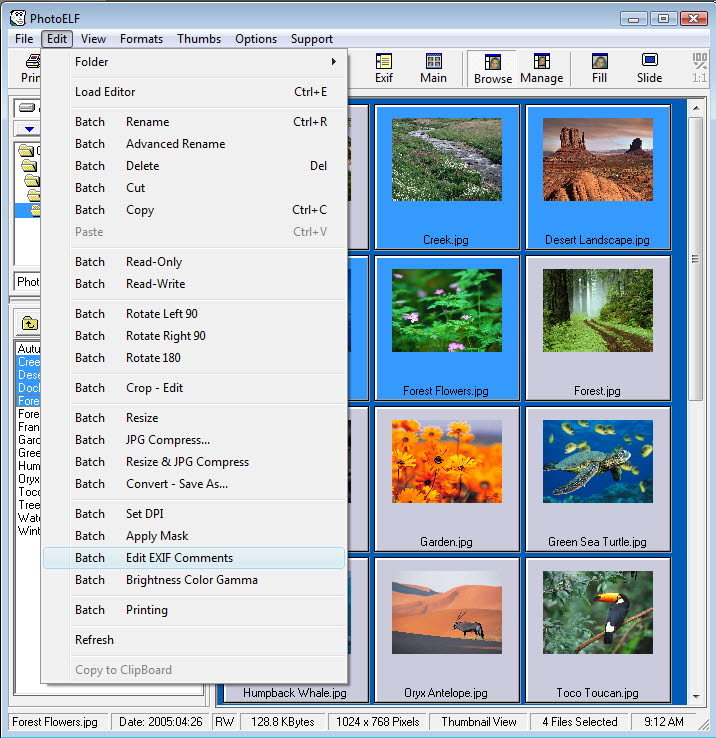 Doing so will then automatically Rotate all of the selected pictures and save them.

Rotating Photos has never been faster.

You can also click the Rotate Buttons on the toolbar, instead of looking in the EDIT menu.





The PhotoELF Editor also allows for Flipping or Mirroring your pictures. Which is nice for reversing photos and text for t-shirt transfers before printing.

PhotoELF Offers more Batch Functions then any other software program on the market and is the Professional choice.

Download PhotoELFs Free Trial Software