We reply to all e-mails sent to us with the word PHOTOELF in the subject line. All other e-mails are deleted.

Before emailing, please look in PhotoELF's HELP and do a KEYWORD search for your topic. 99% of the questions we get via e-mail are detailed in the Help with pictures and examples.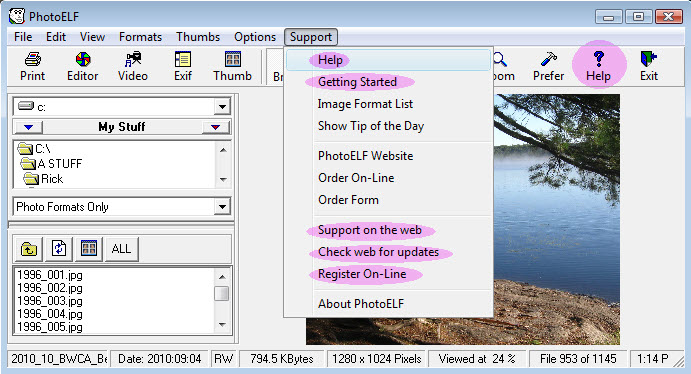 ---





Please Note: We reply to ALL e-mails sent to us that have PhotoELF in the subject line. ALL others run the risk of being deleted along with the overwelming number of spam e-mails we receive.

If it is a weekday, you should receive a response within a few hours.