In PhotoELF's Photo Editor, you may Slice and Dice a photo into equal sections of your choosing. PhotoELF will then save these individual images to your hard drive for printing later or will automatically print each slice onto a seperate sheet of paper.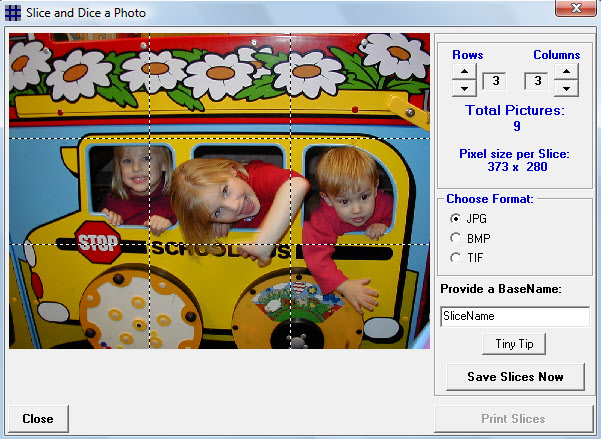 Once all the sheets have been printed, you may frame and organize
the pictures on a wall or just tape the pictures together for a huge banner or poster.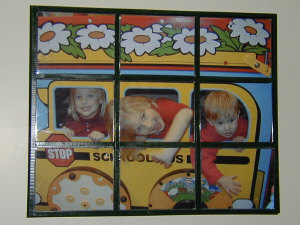 Download PhotoELF and try it out: Download Page
For more information on printing Posters and Banners with PhotoELF Software, visit the Following PhotoELF Help Page: www.photoelf.org/help/poster.shtml